Fireball Securitas
In the darkest night on the rarest site we will protect you from any evil eye…
Security Services | Security Guard Services | Security Guard Agencies | Security Services Providers | Security Companies | Security Agencies | Delhi | Noida
Top Security Companies in India | Top Security Companies in Delhi | Security Guards Providers
As a company which has been protecting people and their property for more than 19 years, we can assure you that we have faced the worst situations but still remained dauntless. As Friedrich Nietzsche once said… "That which does not kill us makes us stronger".
Fireball Securitas is an organization that can handle any security threat. We are one of India's largest security service provider companies. Established in 1998, Fireball has now grown into a company of more than 4000 employees with branches all over India. The Group is among the first ISO 9001:2015 certified organizations. Our branches are in cities like security service in Delhi Gurgaon Lucknow, Chandigarh, Meerut, Jaipur, Odisha, Bangalore and Chennai with small branches in the various other parts of India.
The Fireball Securitas management team and security professionals work together to provide reliable and cost effective solutions for the protection of life and property. Our company believes in providing security with diligence.Our society is facing new challenges everyday; increasing crime rate is one of them. Not just preventing the property but also protecting the employees is very important. Unless a well trained security guard is appointed the security is incomplete. We believe in building long term relation with our clients.

Fireball Securitas & Consultants Pvt. Ltd. provides best Security Service in Delhi, NCR & Noida. We are leading Security Agency in Delhi. We also provide a comprehensive spectrum of Security Guard Services in Delhi & Security Services in Gurgaon. Our company is certified security companies in Delhi, is amongst the best and well renowned Best security services in Noida. We offer several specialized services like security guards providers, security services agency, security services providers, security guard agencies and security guard services in Delhi. We provide great security services in Delhi, security guard services in Delhi. So let's take a look at our security services and our security agencies we have a great security agencies in Delhi and security guard agencies in Delhi and visit our security agencies our security agencies are located in Delhi. Fireball Securitas & Consultants Pvt. Ltd. is one of the Top Security Companies in India. It's not us who claim to be the number one but it is the publicity we have received because of our work. There are various Ranking websites where our company is mentioned under the Top Security Companies in India. Fireballs Securitas has been kept on the first position in the list of Top Security Companies in Delhi.

Before you look for make sure that you understand you requirements. The security survey is also a part of security guard services. The security company visits the site for understanding the security requirement. After the survey the company suggest you how many guards will be required and at what places. Fireball India offered the great Security Services in Noida & Security Guard Services in Noida. Fireball Securitas & Consultants Pvt. Ltd. follows a standard process of selection and deployment of Security Guards. For the 19 years Fireball has been serving in Banks, private companies, embassies, colleges, Hotels etc. Fireball India provides services in many places like Security Guard Services in Delhi, Security Guard Services in New Delhi & Security guard services in Delhi NCR.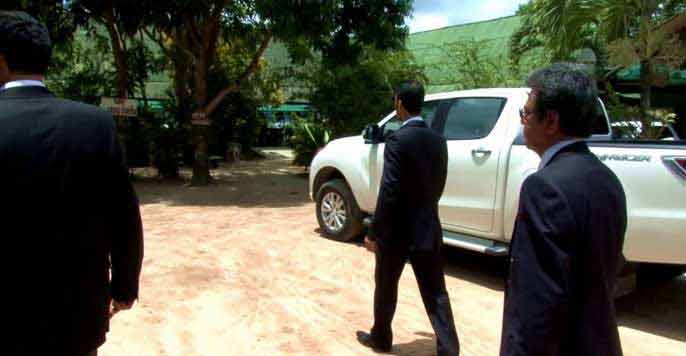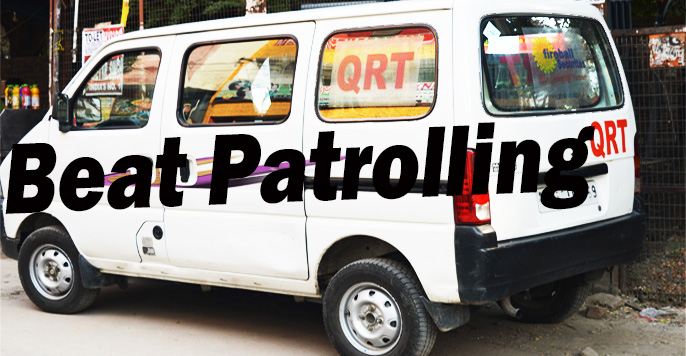 CLIENT TESTIMONIALS
---
This is to recognize the exemplary efforts being out in by the SG on duty Anoop Singh ( Emp ID 32120). He has certainly done an outstanding efforts by not only timely handling the situation but to also safeguarding the YBL's property. Please reward him suitably. Let he be treated specially & become a role model for others. We strive for such hardworking & honest resources. Please come back for any sort of help from YBL's side to reward him.


Regards,
Manoj Goel


Appreciated, please take BM's words through mail and keep me in loop, we will recognize him during our upcoming 26th January celebration at Chennai ( Ambattur Tower).


Regards,
Yashwant Singh Negi
Zonal Security Manager
Corporate Security Team ICICI Bank Limited Bangalore - Karnataka


Thanks and "Good Job" for the timely action and the detail report. We appreciate the efforts of SSG ANIL and team. Suitable reward as per your company policy is recommended here for the ground Team. Your feedback is also being considered for review by Cdr Vinay's Team.


>

Regards,
Maj Mangesh Rana (Retd)
VP-INM-Physical Security


Thank you for the email and the instruction to the teams regarding inspection of the sites after the tremors. It is a very professional initiative and shows dedication to your tasks


>Regards,
Much appreciated
Kind Regards
South African High Commission
---