Don't ignore the signs of Danger, Stay safe with Fireball securitas.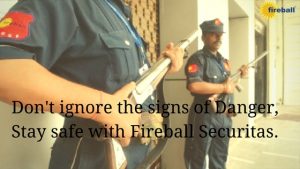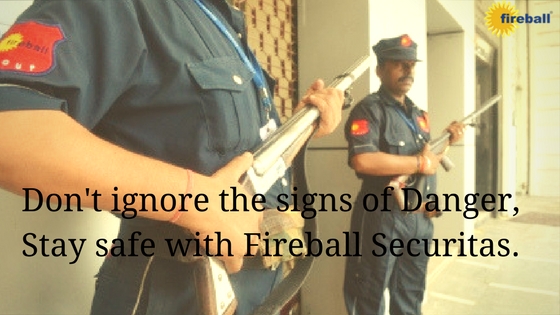 No matter what, I will not spend a penny on buying security for myself…
That's what I said to my wife when she insisted on keeping a security guard to protect me.
She knew that I would never spend a penny for such reasons but she never gave up insisting.
I am a jeweler and I have four jewelry Shops in Mathura. Recently I got an offer from my jeweler friend in Bihar's Darbhanga City. We were childhood friends. He is very famous in Darbhanga City because of his political background.
One day he called and told me about a piece of land in darbhanga, available at very reasonable price. We were already planning to open a new jewelry shop together. So I decided to visit Darbhanga on Saturday for the same.
I reached there in the next morning and he came to pick me up from the station. We directly went to the site and we both found the location very suitable. Everything was fine until my friend told me about the Land mafia who was trying to occupy the land illegally but then he insured me that he will take care of it. I asked nothing else as I knew he will.
I came back to Mathura. I was in my shop when I saw the news on television hung on the wall. It was showing that a former politician and from Bihar, Darbhanga city got attacked by a sharpshooter. However he escaped the danger because of his security guard who shot the attacker on the spot.
Suddenly I got a call from my wife. She was terrified just like me.
Why won't you listen to me? How will I survive if something happens to you?
Get a security guard now!
This time I could not say no but I had to call my friend first. I called him and he told the story. It was the land mafia who planned to murder him. He said that "security guard is very loyal to me and I trust him more than anyone". I told him my situation and he introduced me to Fireball Securitas.
It's a 19 years old organization with branches all over India. The guards are selected after various level of training and complete background screening. Now I have a loyal security guard with me to protect me from any danger.
Thank you Fireball!
This is how most of us feel towards our security. We don't prefer expending money on security because we only act when we feel the real danger or when the harm is already done.
Don't ignore the signs of Danger, Stay safe with Fireball securitas.