It can be 12 hours as a Lady security guard or 24 hours as the COO of India's one of the largest security service provider company. Fireball has all the examples of empowered women. Captain  Ravee (CEO Fireball ) have always appreciated the initiatives taken by women.
The best example of woman empowerment is his wife Mrs. Vibha Ravee who is the founder of initiatives like "VR Images" and "Aumtara".She is an inspiration to many seeking the mental strength and support. With her dynamic personality, she is helping others in living positive and confident life.
Fireball has a large number of women employees at the various positions and in various departments. Whether it is Sales department, CRM department or Accounts, women are contributing highly in every field at the Fireball Company.
Here are some key roles played by Woman in Fireball.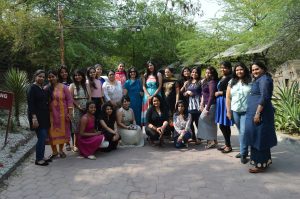 Ms. Priyanka Sehgal, Chief Operating Officer
Ms. Priyanka is defying all the stereotypes of women not being capable of handling the difficult tasks(also called "manly tasks").  She has been with the Fireball team since its inception. Her valuable contribution over the years has helped Fireball to have a prestigious client base. Her innovative ideas have also been appreciated by the management and welcomed by the clients who have not only improved the overall client satisfaction but also added new dimensions to the Fireball Group.
The credit for women empowerment initiatives in fireball also goes to her. She ensures that women in the organization get enough opportunities to enhance their abilities.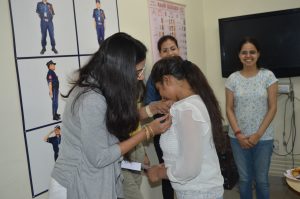 Ms. Vandita Bhatia, General Manager- Women have moved a long distance from House management to business management. Vandita is a MBA-Finance and is working with Fireball Group as Manager – Corporate Affairs. Having more than 6 years of experience, she is MR of the company, conducting audits and ensuring that laid processes are in place
Mrs. Rajni Sandhu, Finance HOD- From managing the Housekeeping Budget women are now preparing the balance sheet of big organizations. Mrs. Rajni is managing the accounts department of the Fireball company. It is not an easy task to ensure the timely salary dispatch of more than 4000 employees but for her, it is a piece of cake.
There are hundreds of women contributing equally in the success of Fireball company. Fireball presents an excellent example of empowered women in progressive India. Let us all support women in breaking the stereotypes.
As Prime Minister Narendra Modi rightly said "Empowered women – Empowered Nation".