Fireball Securitas
In the darkest night on the rarest site we will protect you from any evil eye.
Security Guards Providers | Security Services Agency | Security Guard Services | Security Agencies in India | Security Companies
Security Services | Security Guard Services | Security Guard Agencies | Security Services Providers | Security Guards Company | Security Agencies | Delhi | Noida
Fireball Securitas was established in 1998 with a vision to be the preferred choice for integrated security solutions and facility management Services & mission to set new standards for security and related services and design suitable and acceptable solution for our customer. The CEO and founder of Fireball Securitas, army retired Capt. Ravee started this organization with his vast knowledge and experience of working in security industry on various job roles. The company was built on the ethics of army and to this day the ethics are same as we have become an organization of more than 6000 employees. Fireball Securitas has a presence in more than 250 locations across India. We are serving hundreds of clients which include Banks, Embassies, BPO & IT companies, Education Institutes etc. We have many esteemed clients in Banking Industry. Our guards are deployed at various significant banking branches across india. With 23 years of excellence in security industry Fireball is now counted as one of the top security companies in India. During the period of 20 years we faced many challenges, regardless we stand tall. We have always improvised ourselves when faced with unprecedented circumstances. We have set procedures which we follow in order to ensure effective action without any delay. These procedures are followed with no exception. Our security guard servies make our agecny is the leading Security Guard Agency.

Fireball Securitas & Consultants Pvt. Ltd. is one of the Top Security Company & one of the best Best Security Companies located in Delhi India. Various critique websites have aclaimed us as one of Top Security Companies in India. Fireball Securitas has also been given first position in the list of Top Security Companies in Delhi or Best Security Companies in Delhi. Our security services agency provides best security services with the help of talented and experienced security guards. If you are looking for Security Services in New Delhi look no further Fireball provides Security Services in Delhi, Security Services in Noida, Security Services in Gurgaon and many other part of the country. Our Security agency is India's most trusted security agency. we are also known for as one of the best security agencies / security guards agencies in Delhi / India. Fireball Securitas & Consultants Pvt. Ltd. is a security guard services provider company, also provide security guard services in Delhi / New Delhi / Delhi NCR, we also provide security guard services in Gurugram or Noida. Our security guard company is highly reputed security guard companies in Delhi, Noida, India. Our company counted in top 10 security companies in delhi, india and we are always stay on top in the list of security companies. Our security guards company or security guards agency provides brilliant security guards sevice in Delhi. We are one of the best Security Guards Providers in Delhi, India. Our company is the best Security Guards Company. Fireball Securitas is among top 10 Security Services Provider Companies in India. We are amongst the Best and well renowned Security Services. It was established in year 1998 with a great vision for integrated security solutions and facility management Services. Over two decades, this organization become a synonym for security services with its unparallel domain in society. We provide leading manned security and security guard services throughout all areas of India. We are greatest Security Guards Providers in Delhi India. Our services make us the brilliant security guards providers company in Delhi.

Fireball Securitas is your leading provider of Security Guard Services across Pan India. We ensure that our clients receive the standard, competitively priced guarding services. We highly focus on ethical working practices which helps us to gain a market recognition among our competitors. At Fireball Securitas , we cover every guard possible whether it is a small project to a large project , we cover it all and will tailor the work according the customer needs. We cover different types of guards to cater in different domain and differentiate according to the various profile categorizations. Fully trained, highly visible uniformed security officers who deliver the services accordance with the client's requirements. Fireball Securitas is a well-known company which provides Security guards. This organization is operational since 1998 in this domain enriching a vast professional experience in security services, which allow us to effectively perform tasks related to the provision of security services. We cover all the different kinds of guards to provide our customer with flexible solutions for all their security needs. Our Security Guard Company in Delhi, India provides trained & expert Security Guard in Delhi India. Our guard provides the best services in Delhi & all over India. Fireball Securitas have a national infrastructure, with offices in many states and territory capital cities, as well as a significant presence across regional areas. Here in Fireball India Securitas, we ensuring our client's receive a full range of quality assured security guard services of the highest caliber .We also try to achieve excellence and lead the industry both in quality of provided services and in customer satisfaction. We are continuously improving, and supplying superior security officers and quality service year by year.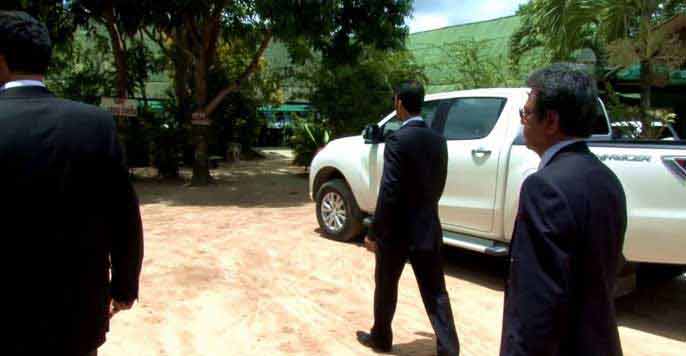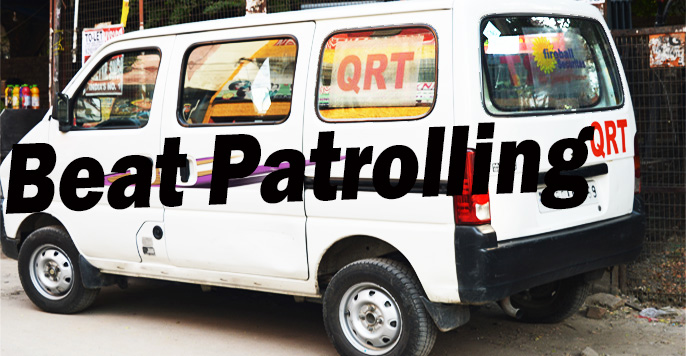 CLIENT TESTIMONIALS
---
This is to recognize the exemplary efforts being out in by the SG on duty Anoop Singh ( Emp ID 32120). He has certainly done an outstanding efforts by not only timely handling the situation but to also safeguarding the YBL's property. Please reward him suitably. Let he be treated specially & become a role model for others. We strive for such hardworking & honest resources. Please come back for any sort of help from YBL's side to reward him.


Regards,
Manoj Goel


Appreciated, please take BM's words through mail and keep me in loop, we will recognize him during our upcoming 26th January celebration at Chennai ( Ambattur Tower).


Regards,
Yashwant Singh Negi
Zonal Security Manager
Corporate Security Team ICICI Bank Limited Bangalore - Karnataka


Thanks and "Good Job" for the timely action and the detail report. We appreciate the efforts of SSG ANIL and team. Suitable reward as per your company policy is recommended here for the ground Team. Your feedback is also being considered for review by Cdr Vinay's Team.


>

Regards,
Maj Mangesh Rana (Retd)
VP-INM-Physical Security


Thank you for the email and the instruction to the teams regarding inspection of the sites after the tremors. It is a very professional initiative and shows dedication to your tasks


>Regards,
Much appreciated
Kind Regards
South African High Commission
---